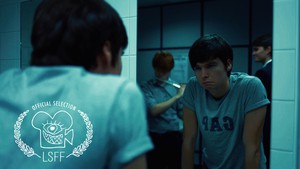 Nuisance - Short Film (2014)
Synopsis: A dark comedy about a sound engineer who is forced to record a flutist that he thinks is terrible, except that everyone else disagrees.

Running time: 05:00
Budget: 4 pizzas
Production: Imperial College TV
Camera: Canon 5D Mark II
Location: U.K.
Year: 2014
---
Screened at Imperial College ArtsFest 2015
Won Best Drama at NaSTA (National Student Television Association) awards 2015.
Official Selection at Thurrock International Film Festival 2015.
Official Selection at London Short Film Festival 2016.
---
Tiberiu Chis
Jonathan Masters
Max Falkenberg McGillivray
Sophie Stromback
---
---